Printing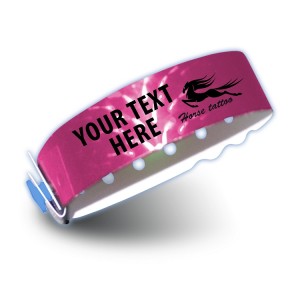 Have your logo or message printed on your wristbands!
To give your event an extra edge, have your logo or a personalized message printed on your wristbands.
Our imprinted wristbands can help make your event an extra special affair, by adding a personal touch to your wristbands, it will help you to strengthen your brand and business image. Our unique logoed wristbands come at a cheap price tag, but not at the expense of quality and can be ordered in any quantity – no minimum order required.
We offer cheap, custom print wristband for any occasion and can be used for all kinds of wristbands, whether you're looking for tyvek, vinyl or plastic wristbands.
For the best wristbands printing in India, then come to Mangobloom for top quality and low prices.