About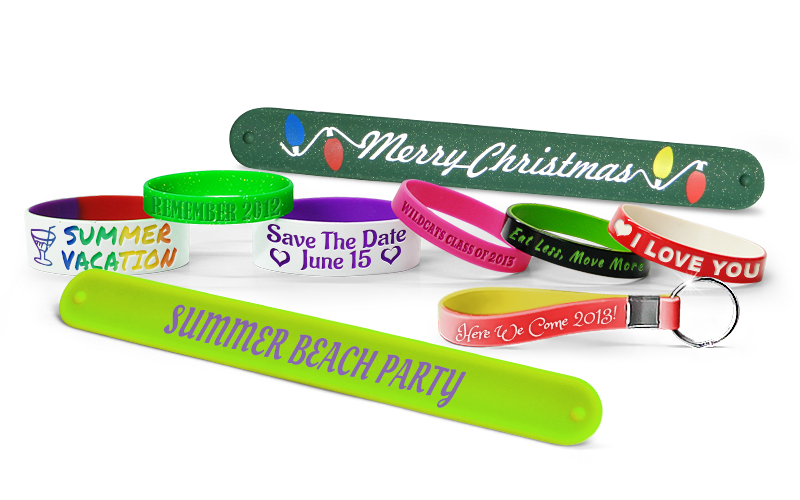 The best place to buy cheap wristbands in India! Order personalized tyvek, plastic or vinyl wristbands online today!
At Wristbands India, we're committed to providing the highest quality tyvek, plastic or vinyl wristbands at wholesale prices without you, the customer, having to buy in bulk!
Even though our prices our competitive, we manage to make our business work without the need to cut corners. We make sure to provide our clients with the best customer service, which means that you get best of both worlds.
We specialize not only in providing custom made wristbands for the Indian market, but we also ship worldwide and our timely communication and world class shipping sets us apart from other companies.
Wristbands India handles each order with care, so no matter the occasion you're getting ready for, you can rely on us to make sure that our high-quality wristbands offer you the best ticketing control needed.
We have been in the wristband India business for 15 years, supplying the country with high quality product all over.
One advantage of shopping with us is that we have everything in one place. You don't need to shop around looking for the best price or deal, since you can find high quality wristbands at wholesale prices here.
Our mission is to offer quality products at bulk prices regardless of the amount you buy.
We have a no minimum order policy, so you get to enjoy the wristband wholesale without committing to bulk orders.
At wristbands.in, we also offer free shipping for all orders over INR 5000, and our superfast delivery system will take our products to pick-up points all across India.
Who are we? We're an experienced company dedicated to good products, high-quality service and fast delivery.
Why should you buy your wristbands from us? We offer a number of personalized wristbands that can be tailored to your event. Try out our high quality tyvek, plastic and vinyl wristbands to help make your event go more smoothly.
How? It's simple. Have a look at our site, find the wristband you want, tell us what you want and leave the rest to us.